Important information:
1. Certification. You must be a 2023 ASA certified referee for this tournament
2. Contacts. Referee in Chief and Coordinator Konrad Schellenberg
email: ko[email protected] cell: 780-281-0373
3. Registration. So we can pay you, you must be on the registration list indicating your mailing address, email address, and cell phone for this weekend.
4. Game rate. You will be paid per game based on completed game sheets that are returned to HQ. Note: Games are only 60 minutes (two 30 minute halves)!
| | | |
| --- | --- | --- |
| | U11 | U13 to U19 |
| Head Ref | $35 | $35 |
| Assistant Ref | None | $25 |
5. Mileage. Pay rate is ($0.50/km) based on ONE return trip for your hometown using google map (no need to provide kms). To qualify for full mileage (kms and rate), referees must complete 6 or more games (see exception below*). Maximum of $250 for any claim. ***exceptions:
1) Senior referees invited for medal games are required to complete 4 or more games
2) all referees completing 4 or 5 games are eligible for all kms at 50% of the mileage rate ($0.25/km),
3) Local referees doing multiple trips and doing multiple trips may be eligible for mileage subject to prior approval of the Referee in Chief.
4) Referees who are also playing in the tournament will not receive a mileage reimbursement.
6. Meals. You receive an allowance at the food concession towards meals for games that you referee: We will issue meal vouchers equal to $2 per game reffed. Drinks and snacks are provided for referees at HQ
7. Accommodation. A limited number of free dorm rooms are available for registered referees on a first come basis.
Weekend Camping Camping is on the CRE grounds this year (right across the street from the previous camping area). Let me know and we'll arrange for the volunteers to let you in without charge.
Important officiating information:
Any red cards involving serious misconduct must be reported to the Referee in Chief immediately by calling a cell # TBD.
1. Current RED Card suspensions will be posted at start of tournament
2. Misconduct reports will be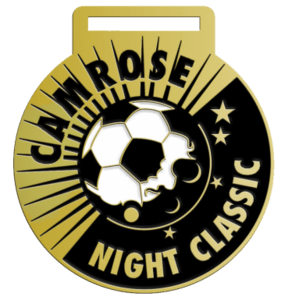 Locations
---